The European Week of Regions and Cities (Brussels, 7-10 October) welcomed over 9,000 participants, over 1,000 speakers and held over 300 sessions in which cities and regions showcased their capacity to create growth and generate innovation on key topics for the European Union, including biodiversity and climate change. The EWRC proved the importance of subnational leadership for a better European governance and contributed to ongoing important discussions, particularly those on environmental affairs.

The interactive session The future of biodiversity in the hands of EU cities and regions hosted by the Commission for the Environment, Climate Change and Energy (ENVE) and the Directorate-General for Environment of the European Commission, welcomed the participation of Regions4, the Convention on Biological Diversity, ICLEI Europe, the Federal Ministry for the Environment, Nature Conservation and Nuclear Safety of Germany and dozens of stakeholders representing practitioners, research institutions, NGOs and civil society.

Participants got together to discuss the cities' and regions' contribution to the development of the post-2020 global and European biodiversity framework and how can subnational governments shape the future biodiversity target and actively contribute to their delivery. Among the many opportunities for subnational governments to contribute, Mr. Oliver Hillel, from the CBD Secretariat highlighted the importance of networks of regions such as Regions4 and platforms such as the Advisory Committee on Subnational Governments and Biodiversity (AC SNG) and invited all interested regions to take part.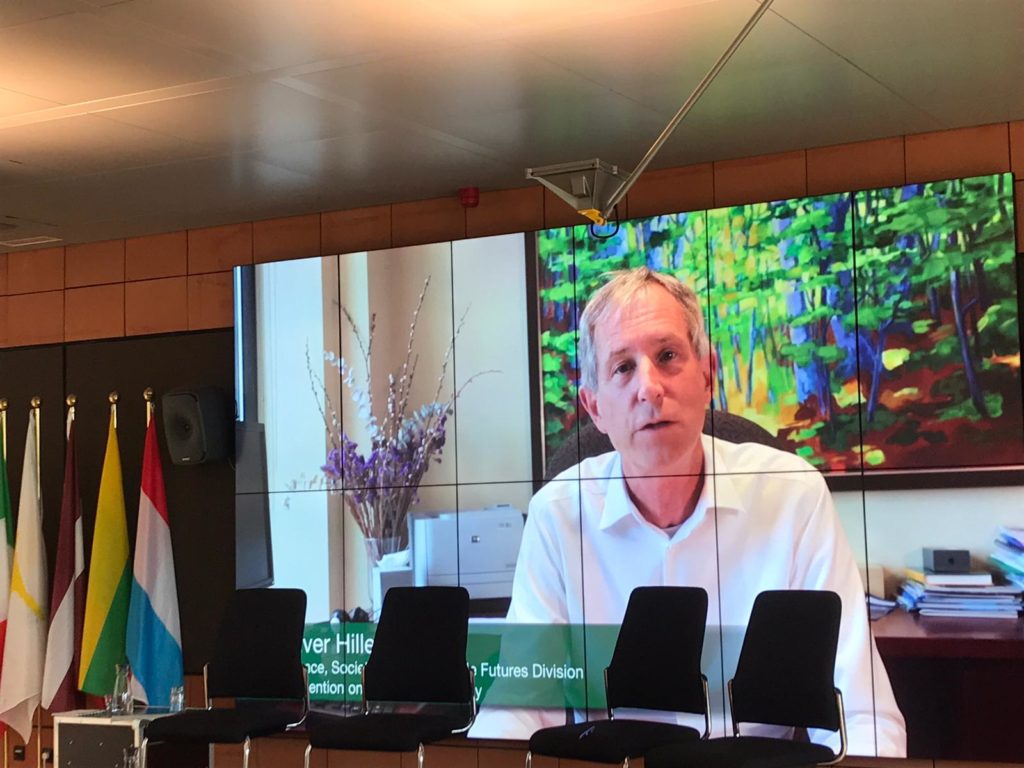 Regions4 was invited to chair a roundtable session on the importance of Nature-Based Solutions and other initiatives to protect and mainstream biodiversity currently in place at local and regional levels. Among the most important outcomes, participants concluded that though increasingly relevant, there is still the need to upscale good local and regional NBS practices, as well as to leverage international and European funding to fully benefit on-the-ground efforts. The lessons learned showed that there are success stories that show that transformative change comes from the bottom-up but also from top-down processes, hence, institutions need to change their mindset as well as society and practitioners to influence policy and project design.

Rapid urbanization and the constant need for economic growth are two of the biggest challenges policy makers have to deal with, however, NBS can, in most cases, prove a better and smarter way of implementing actions that have the power to reconcile different interests.
A summary report of the session can be found at: https://ec.europa.eu/environment/legal/platform_en.htm