The 23rd meeting of the Subsidiary Body on Scientific, Technical and Technological Advice of the Convention on Biological Diversity recently took place in the city of Montreal, (25-29 November 2019) with the main objective of addressing the scientific and technical base of the post-2020 framework for biodiversity, gather ideas on the 2030 mission and discuss what could be some of its targets. The plenary sessions also focused on biodiversity and climate change, in which the Advisory Committee on Subnational Governments and Biodiversity (AC SNG) represented by its coordinators, the government of Québec and Regions4 Secretariat, had the opportunity to share with the plenary the perspective of regional leaders.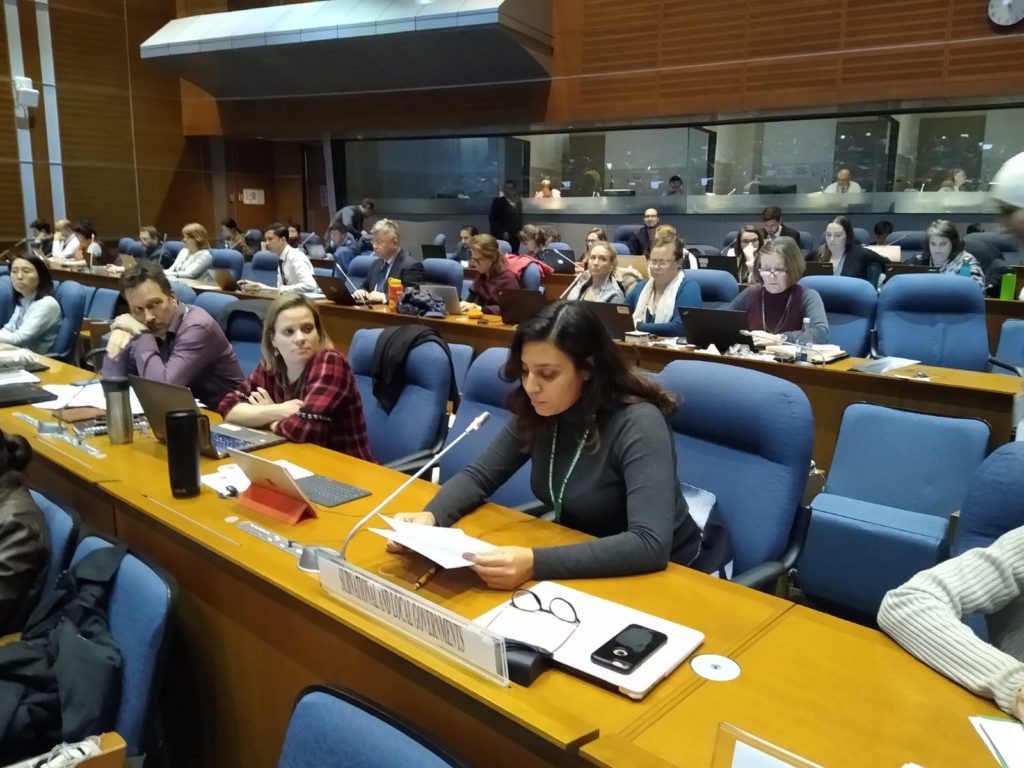 The opening session begun with SBSTTA Chair Hesiquio Benítez (Mexico) highlighting the crucial stage of the process in building the post-2020 global biodiversity framework and Mrs. Elizabeth Mrema, Officer-in-Charge of the CBD Secretariat, seconded his words by recalling that though the challenges biodiversity faces are urgent, there are solutions available.
Some of those challenges were portrayed in the Global Assessment Report on Biodiversity and Ecosystem Services presented by the Intergovernmental Science-Policy Platform on Biodiversity and Ecosystem Services (IPBES), which showed the fundamental need to consider biodiversity, climate change, and land degradation as interlinked challenges. The AC SNG took the opportunity to contribute to this particular dialogue by launching the report "Mainstreaming biodiversity: The Subnational Government Experience", at a side-event co-organised with partners such as ICLEI and the Group of Leading Subnational Governments.
The report's intention is to facilitate a better understanding of the efforts subnational governments do to integrate biodiversity considerations into different sectors and gathers recommendations to help shape a more inclusive and supportive global biodiversity framework that recognises regions' essential contributions.
As a concrete next step, the members of the AC SNG will continue to input its perspective to the negotiations on the CBD process and will attend the 2nd meeting of the Open-ended Working Group on the post-2020 Global Biodiversity Framework that will take place in Kunming, China, 24-29 February, 2020. Additionally, the government of Scotland announced that they will host a CBD official Thematic Workshop exclusively for subnational and regional governments on their role in the delivery of the upcoming framework to be adopted in the last trimester of the year. The workshop will take place in the city of Edinburgh, 1-3 April, 2020. Both events will be key to shaping the participation of subnational leaders in the fight to halt biodiversity loss in the years to come.