This year's World Biodiversity Day is commemorated with the slogan "We're part of the solution #ForNature". In addition to highlight the importance of biodiversity conservation as an answer to sustainable development challenges, like food and water security, the climate emergency or health issues, this year, the campaign focuses on the intimate relationship between people and nature and the opportunity this presents to recover better.
With the countdown to the UN Biodiversity Conference (COP15) already starting, where a new global framework for biodiversity is to be adopted, this year's slogan invites participants to raise their voice and emphasize nature-based solutions for how to build back better and 'bend the curve' on biodiversity loss.
At Regions4 we continue to highlight the role of regional governments as an essential part of the solution to bend the curve, leading through more sustainable practices to eventually help realise the Sustainable Development Goals.
To that end, below we present examples of best practices on biodiversity conservation and multi-level collaboration from our members, which are featured on our report Mainstreaming Biodiversity: The Subnational Government Experience, accredited Information Document to the SBI-3.
Sao Paulo
Subnational policies for biodiversity conservation to ensure healthy and productive territories through sustainable practices.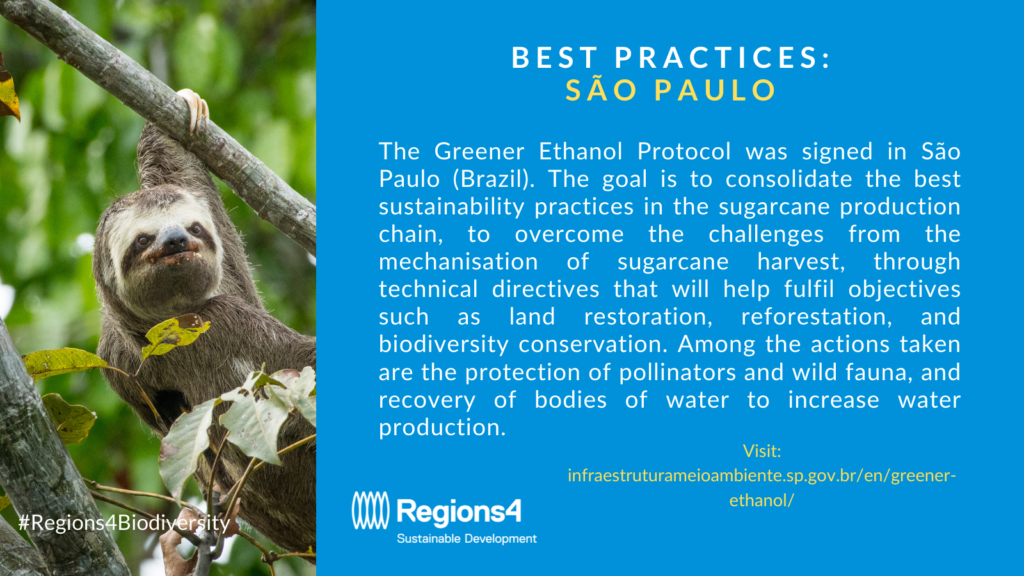 Palawan
Platforms for knowledge exchange and actions for biodiversity, that help strengthening of partnerships.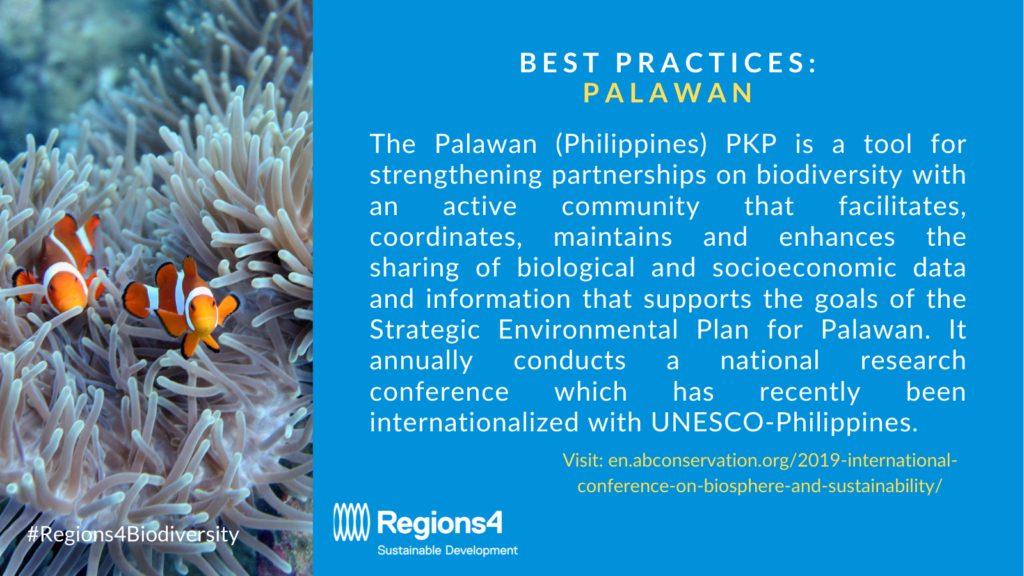 Lombardy
Regional action in contribution to raising productivity and sustainability while protecting habitats and species.
Gossas
Multi-level governance for biodiversity conservation and capacity-building.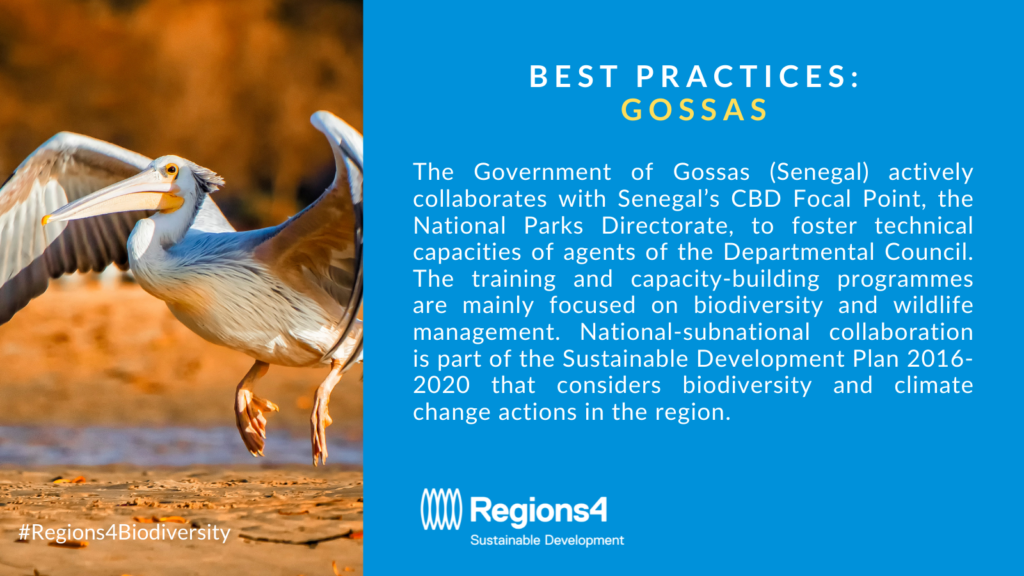 Québec
Financial support to biodiversity conservation for a healthy planet.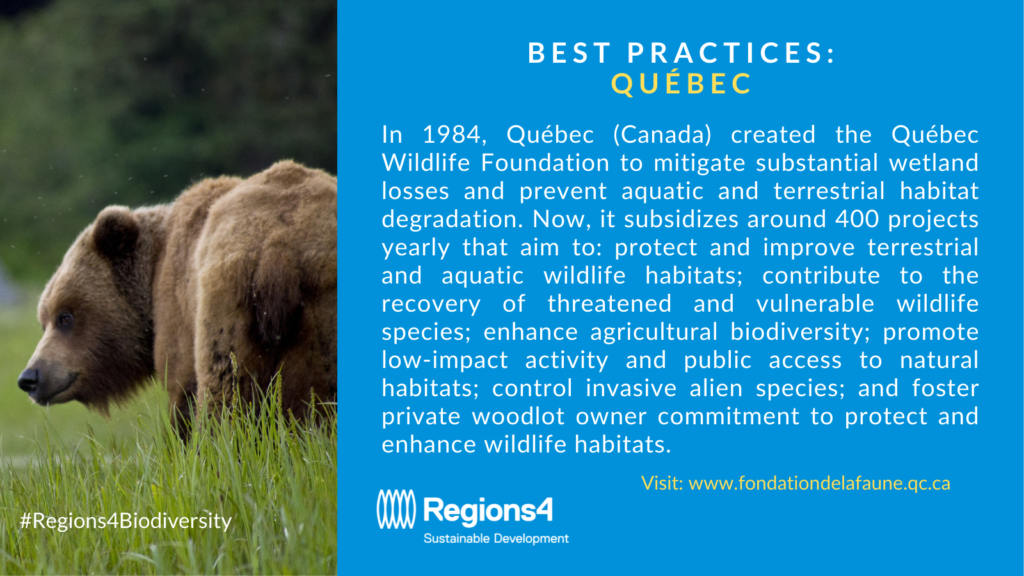 Campeche
Actions to protect biodiversity, ensure the resilience of the territory, and empower local communities.
Catalonia
Multistakeholder collaboration for the effective protection of nature and heritage.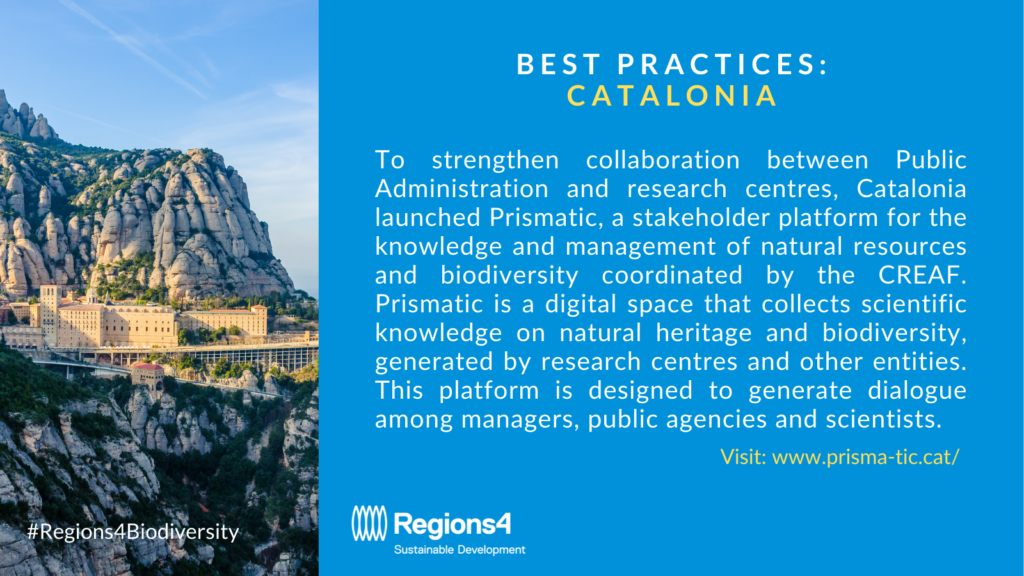 Further Information:
To read more about these and other good practices, you can read Regions4 report Mainstreaming Biodiversity: The Subnational Government Experience.
If you would like to share your region's good practices you can contact Renata Gómez, Biodiversity Manager at Regions4a at rgomez@regions4.org
Additional resources for World Biodiversity Day:
You can watch Mr. Guterres' address and other messages from world leaders for this World Biodiversity Day 2021 here.
Watch the documentary #ForNature sponsored by Mercy For Animals and narrated by Greta Thunberg here.