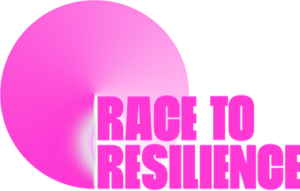 The Race to Resilience is a global campaign led by the Marrakech Partnership for Global Climate Action High-Level Climate Champions – Nigel Topping and Gonzalo Muñoz –, launched in January 2021 to catalyse a step change in global ambition for climate resilience, putting people and nature first in pursuit of a resilient world where we don't just survive climate shocks and stresses, but thrive in spite of them.
The campaign aims to catalyse action by non-state actors that builds the resilience of 4 billion people from vulnerable groups and communities to climate risks, by 2030.
Through partner networks and initiatives, such as RegionsAdapt, the campaign focuses on helping frontline communities to build resilience and adapt to impacts of climate change, such as extreme heat, drought, flooding and sea-level rise.
RegionsAdapt
RegionsAdapt, proud partner of the Race to Resilience, is the international initiative engaging subnational governments (states, regions and provinces) in the global effort of raising ambition in adaptation to tackle climate change.
Adapting communities and living environments to the impacts of climate change is no longer a choice. The UNFCCC has called for enhanced action on adaptation, highlighting that it must be addressed with the same priority as mitigation. To develop and implement effective adaptation strategies, all levels of government need to be engaged. Due to their key position between national and local levels, subnational governments facilitate coordination and policy coherence, innovate and develop ambitious plans and adaptation actions that are crucial for long-term resilience.
RegionsAdapt is a unique platform that inspires and supports subnational government in developing ambitious adaptation strategies, implementing concrete actions, and transparently reporting on their progress, while actively contributing to building resilience for regions' most vulnerable communities with a multi-level governance approach. With 70 signatory members impacting over 270 million citizens RegionsAdapt is mobilizing ambition on adaptation worldwide.
Our Pledge 
As part of Race to Resilience, RegionsAdapt pledges to:
Double the number of signatory regions working on building resilience from 70 to 140, raising the number of impacted people by 2030, positioning RegionsAdapt as the voice of subnational governments in the Race to Resilience.
Increase the number of regions developing adaptation plans and integrating climate change adaptation and resilience in sectoral policies and local development planning.
Support regions in developing, adopting and improving their adaptation plans and/or programmes (mainstreaming adaptation into other sectoral policies) through capacity building, knowledge exchange, compilation and dissemination of good practices, and cooperation amongst peers.
Support regions with capacity building and information in order to raise the number of implemented adaptation actions targeting vulnerable communities.
Increase the number of regions reporting annually and report back on their annual progress to inform the Marrakesh Partnership and members pathways on adaptation and resilience.
Moving forward
In 2021, RegionsAdapt is pledging at the initiative level, with the aim to, starting 2022, go deeper into our pledge by proposing a series of resilient actions per thematic working area that our member regions would need to work on and implement in order to comply with their commitment to the campaign. These resilient actions would then allow us to report in a more detailed, disaggregated manner to the Race to Resilience, per number of inhabitants and vulnerable communities that these actions are targeting and impacting. This will be done in partnership with technical experts such as BC3 and CDP.
How to join?
Regional governments interested in being part of the Race to Resilience can do so by joining the RegionsAdapt initiative and are required to:
Complete and sign the adhesion form accepting the aforementioned commitments (sent by email upon request. Please contact mgarcia@regions4.org).
Assign two representatives from your region who will work directly with us throughout the initiative.
Regions joining RegionsAdapt automatically become part of the Race to Resilience and pledge to implement the commitments mentioned above. Member regions benefit from the initiative's support in enhancing their visibility, strengthening their capacities, and showcasing their leadership in adaptation and resilience.
Regions on the Race to Resilience
Currently 73 regions support the Race to Resilience pledge and are delivering ambitious adaptation actions. To learn more about those leading regions, check out our list of signatories.